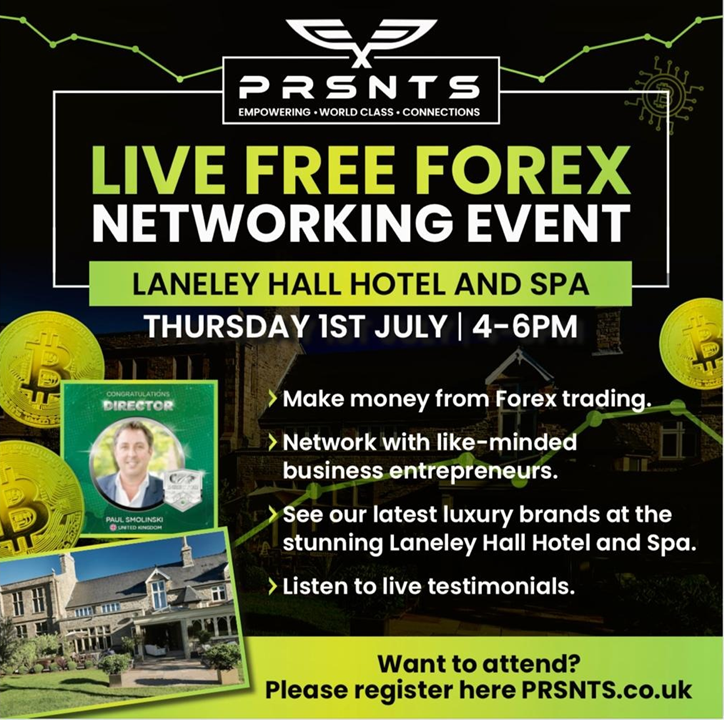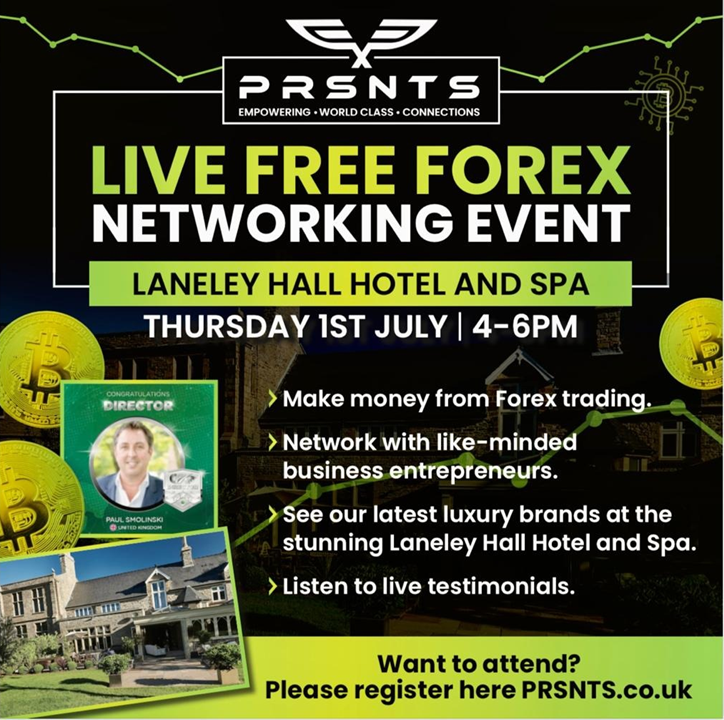 We would like to invite you to our upcoming crypto & forex trading, training event, in-person, on Thursday 1st of July, at our exclusive event at Laneley Hall Hotel & Spa from 4pm to 7pm (need to RSVP or book online now as spaces are limited). 
Get a chance to meet entrepreneurs and investors from around the world and learn how to invest in forex trading and crypto currencies. 
Agenda:
4pm – 5pm Networking
5pm – 6pm Forex Investment Training
6pm onwards – relaxed networking in the bar  
WHY YOU SHOULD ATTEND OUR INVESTMENT TRAINING EVENTS!
Get Connected to more Entrepreneurs
Learn how to make a passive income from home
Join a global community of 200,000+ investors from over 200+ countries.
Join our real world events to network and connect with fellow investors and entrepreneurs, in style at exclusive Langley Hall Hotel & Spa venue.
Join our weekly Forex Trading Training Event this Thursday from 8pm – 9pm (UK time) and also please RSVP your attendance at our first real-world event by booking online via the following link.
Any questions please email paul@prsnts.co.uk.